WooCommerce Sales Hacks!
Hearing this term, every online store owner craves a strategy that knows how to increase their sales and income. Developing new methods to increase the number of orders and customers is challenging because innovative methods are difficult to find.
Even if you do find them, it is even more difficult to implement them for a positive return on investment (ROI).
As you must know  Selling online is no small matter.
And when multiple options are available for a single product, you have to be unique to stand out from the competition.
Do you know how big the e-commerce market is?
There are an estimated 12 million to 24 million e-commerce sites worldwide, and more and more are being created every day.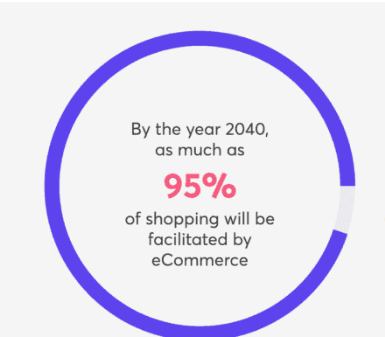 By 2021, global e-commerce retail sales will reach $ 4.9 trillion. And it is predicted that by 2040, about 95% of the world's population will shop online.
So now you may have an idea of ​​the fierce competition among ecommerce stores.
So, ecommerce store success doesn't mean overnight luck.
Every online retailer has to deal with the ugly truth that despite great products and well-equipped online sites, and even after spending a significant amount of time and money in driving traffic, there are no guarantees or guarantees of satisfactory results and high sales.
However, you should follow some conversion initiatives that will convert your visitors into buyers afterwards. Since visitors will not bring you profit and income, they will come from your customers.
Therefore, in addition to driving visitors to your store, you should focus on selling products.
Why choose WooCommerce for your online store?
It is the most recommended open source ecommerce plugin for WordPress. Most importantly, when you are going to start your business or develop websites for clients, it will help you get started quickly and build a store according to your requirements.
WooCommerce – it's e-commerce platform with open source, which means that to make changes in the online store does not require coding , ie, E. (code easily available to all) .. Hence, it is easy to browse and modify your e -commerce store to suit your needs. It is focused on helping you create your online store as easy and cost effective as possible.
WooCommerce is the most popular e-commerce plugin used by most of the online sites.
Here are the stats from Builtwith.com, you can see over 4,414,537 live websites are using WooCommerce.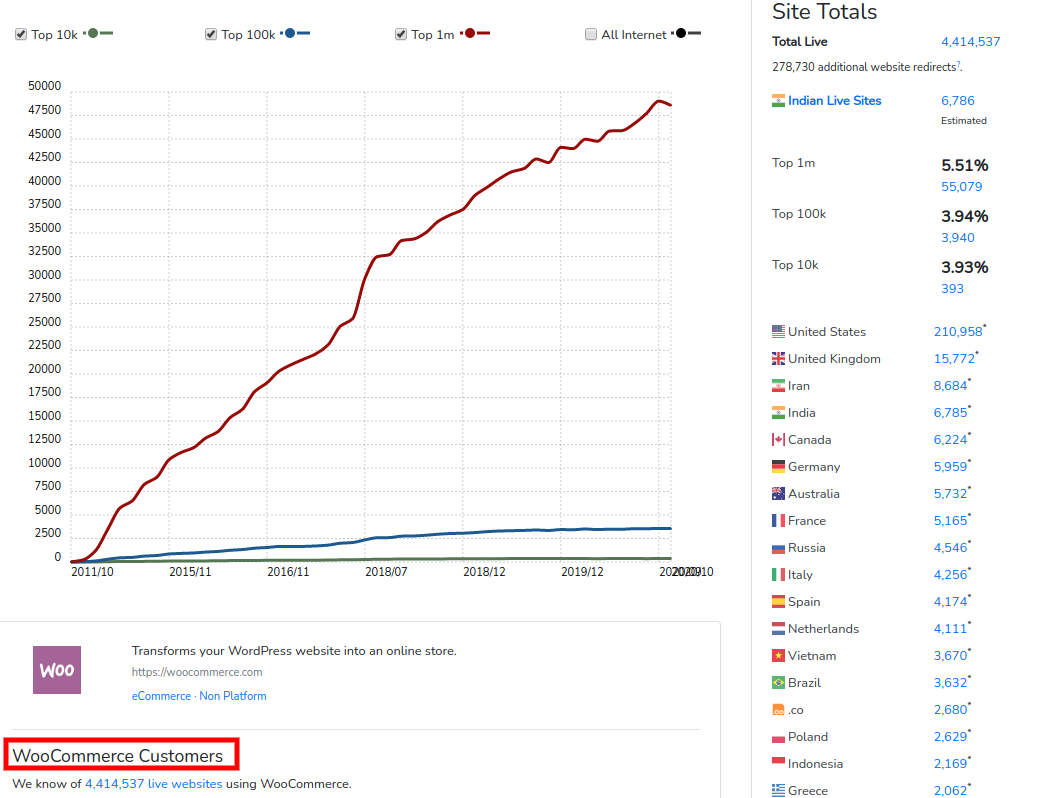 In addition, it has a wide range of (additional features) plugins, payment gateways and shipping calculators for your specific country, advanced tax calculators, and more.
Several other unique WooCommerce features
Build and customize without limits
Offers flexibility and secure payment
Improve your store by growing your business
Free and open source (free and you can create a store according to your needs)
Pre-installed payment gateways
Completely safe
No coding required (you can easily create a website using WooCommerce)
Why is sales important to your store?
Let me tell you that sales are important because they give you a positive return on investment (ROI) .
Let's say you spent thousands of dollars building an online store, including ads, expenses, etc., but got nothing in return.
As a result, you get depressed or close your online store and move to another business.
So, to keep yourself out of this trouble, you must be very careful when implementing WooCommerce sales hacks in your store.
Remember, there are a variety of other shopping options available to your customers, so you have to be on top of your marketing and trading game to reach your audience.
However, you will be very surprised to learn that:
The number of digital shoppers is expected to increase by more than 2.14 billion by 2021. This represents 26.28% of the 7.8 billion people in the world.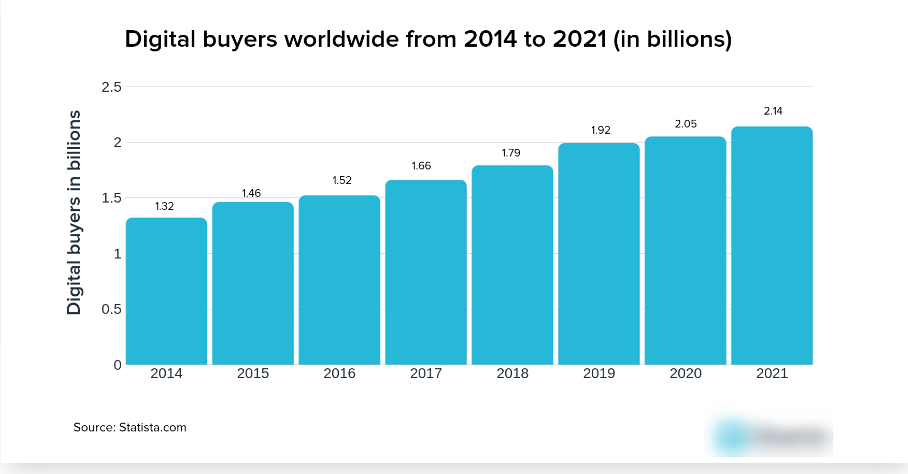 This means that the competition between online stores is too high.
Therefore, be very careful and discerning when applying marketing strategies for your WooCommerce store.
You have various options for increasing your WooCommerce sales, but which tactics work for your business depends on the nature of your business.
Start your sale! To increase your WooCommerce conversions
Now you might be wondering :
What is a sale?
"A sale is a tactic to get customers to buy by offering them various discounts, free offers, and various other gifts."
For example, you should all have seen different offers in different online stores that have special sales from time to time.
To take advantage of the mega winter and christmas sales
Click here
As if the winter promotions would be called the Winter Sales !
For example, check out the image below from ShopClues and see how attractive they've made their home page for their winter sales website.

If this is a Christmas festival, then it will be a Christmas sale!

Let's discuss various other basic WooCommerce sales techniques to boost your online sales.
10 Essential WooCommerce Selling Tips for Your Online Store in 2021
Attractive discounts and coupons
Implement a loyalty program
Take advantage of urgent marketing
Leverage upselling and cross-selling
Offer an individual approach to your client
Use pop-ups with intent to exit
We offer fast support
Easy return and exchange process
Send emails to return abandoned cart visitors
Provide multiple payment gateways
1) Attractive discount and coupons
Offering attractive discounts may be an old tactic, but it is a timeless method of increasing ecommerce sales.
Everyone is waiting for the seasonal sale to finally buy the products they like because those products were not available during the regular season.
Reducing prices is the smartest way for both online shoppers and owners to buy and sell the items they want. Thus, it offers you the ability to buy more for less money, and it also allows online retailers to clear their inventory and sell high volumes while keeping cash flow and their business in mind.
To create a coupon referral program for your business
However, you may have seen various online stores offering discounts on items such as mobile phones or other electronic devices.
Offering a discount to your customers is a win-win strategy for increasing customer base and revenue.
Therefore, we discussed various discount tactics that will increase your online store's sales and conversions:
Percentage discount
Price discount
Product discount
Bulk discount
Package discount
As a result, using these types of discounts will give you direct control over your income and promotion.
According to Medium.com statistics, sellers with an active discount code are 8 times more likely to make a purchase.
Discounts can help you captivate new customers, reduce cart abandonment and differentiate you from the competition with just a few simple discount messages.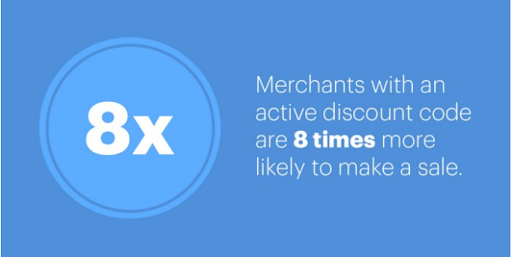 Therefore, use discounts wisely, which will benefit both shoppers and store owners. Like,
Offer them to buy, get one offer.
Buy one, get a discount on the second.
n% discount on the most expensive items
Savings wheel
Free gifts and giveaways (free tour)
It's like you can offer discounts on any particular category on Christmas Eve. For example, check out the image from Amazon.

You can also see another example of a sale from Amazon.

Tempting message, isn't it?
And you know what?
Apart from conversions and increased sales, discounts are a great way to promote your online store. Moreover, it creates an exclusivity in the mind of the buyer for your brand.
Discount coupons
"These are special codes for customers that can be used for price reductions or for exclusive deals."
Discount coupons are the best deals for women.
Let's go back to childhood and remember the days when we loved to scratch coupons, open gifts or win prizes.
But today, the e-commerce world has turned this semblance of gifts into completely different and lucrative e-commerce gimmicks for selling businesses.
Every ecommerce site today uses a discount coupon strategy to increase sales and revenue.
You can consider Swiggy's example; they always offer attractive discount coupons to attract their customers.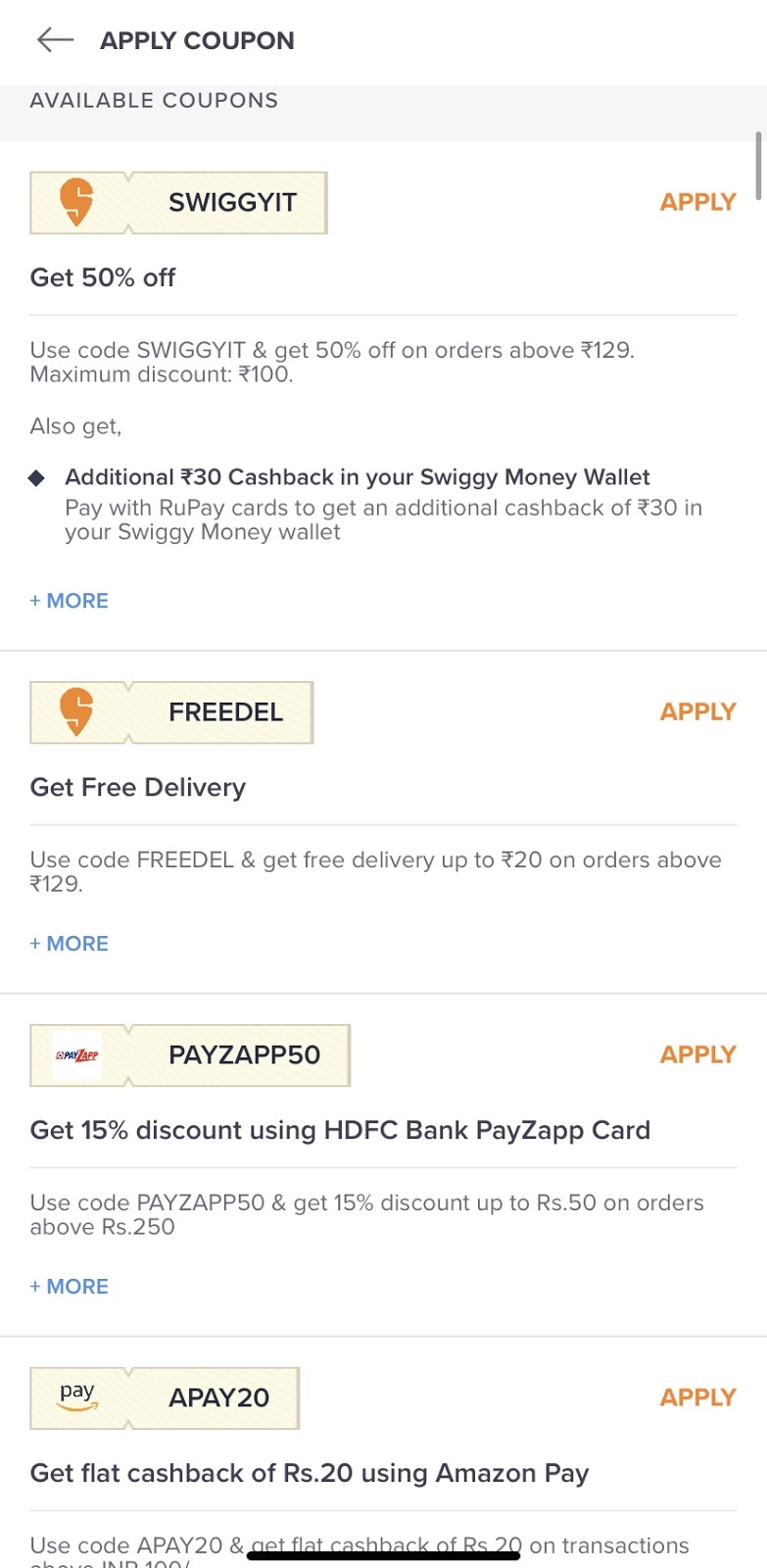 Another example of a discount coupon code from Myntra.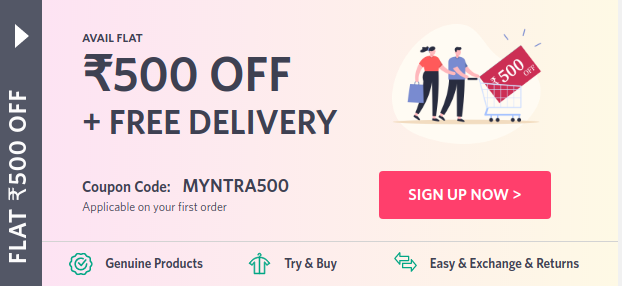 Note : always go with the flow. Offer a discount on products that are popular or match your customers' demand.
Here are various discount plugins you can use to improve your WooCommerce store.
Easy WooCommerce Social Share Discount (Ecommerce customers can share your store's items on their social media and get a wonderful discount)
Discount Win-Wheel for WooCommerce (attract the maximum audience in your store)
WooCommerce cashback and wallet system (sellers can add cashback coupons for products)
Some suggestions you can implement
Offering discounts to specific customer segments through recent purchase history can create brand personalization and signals that truly indicate your marketing strategy, experience, and customer care.
Poke new visitors with special discounts; it will create a sense of trust in your brand.
Always with the things they like to make them feel special.
Add discounts to email lead forms; this will give you a list of your visitors' emails that you can use later to educate them
2) Implement loyalty programs
"A loyalty program is a type of rewards program for regular customers who shop frequently at a particular retailer and are rewarded for doing so."
This is another way to strengthen and extend your customer relationships. To establish long-term business relationships, run customer loyalty programs.
It takes a lot of effort to attract a new customer, but it's even harder to keep a loyal customer. Hence, it is very important to focus on your existing customers. You can launch a loyalty program to earn the trust of your customers; make them buy more and more to earn reward points.
By doing this, you earn loyal customers and they will make repeat purchases because you are offering them bonus points that can be redeemed later.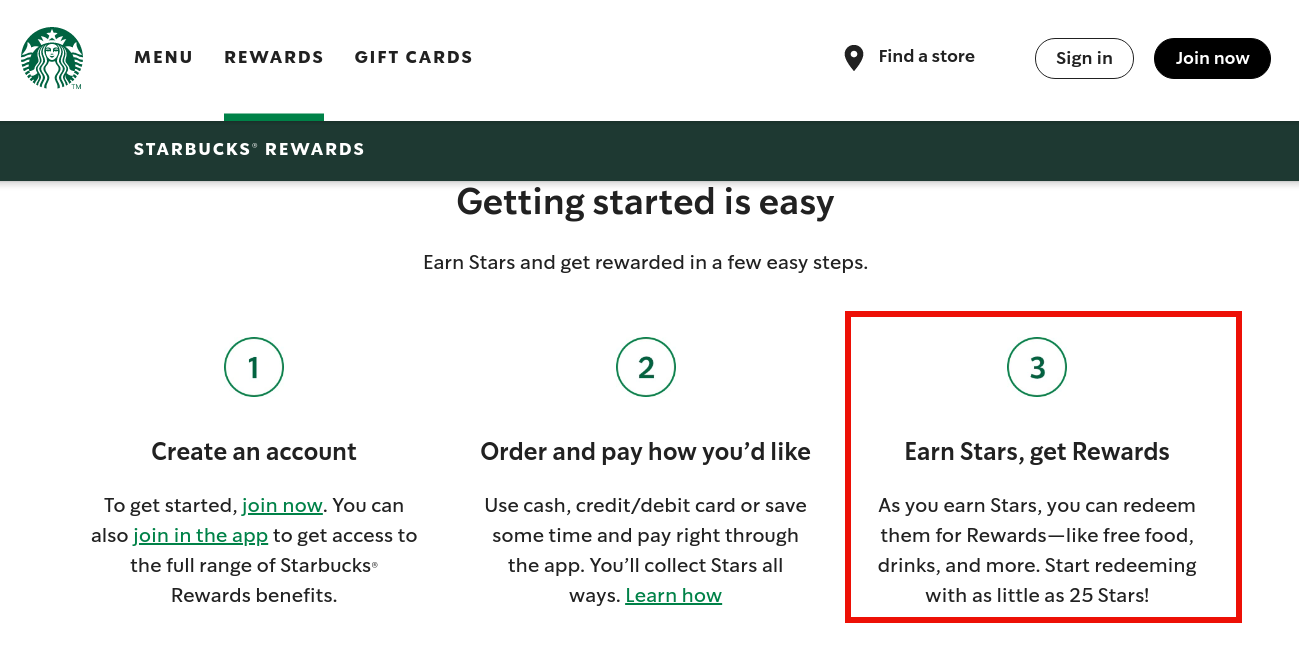 According to the case study, Starbucks reported the following:
Revenue increased by $ 2.65 billion, driven by their reward program for most of the increase. Membership has grown by over 25% over the past two years, with repeat customers using the Starbucks membership program (16 million members), accounting for about 40% of the company's US store sales. Revenue rose 4.6% to $ 6.31 billion during the quarter over the prior year.
Some suggestions you can implement
Suggest register or sign in for a new website account. This will easily attract new customers because everyone wants lucrative rewards, so if you reward them for signing up, they'll definitely sign up with your online store.
Offer referral points. Referral marketing is an easy way to get the word out about your business and product. This way, you can develop strategies for how your customers can earn points from bonus points on WooCommerce, as well as plan amazing surprises for customers to reach certain milestones.
Offer subscription items. You can offer bonus points for subscription forms like emails, newsletters, blogs, or viewers of video streaming websites like YouTube, NetFlix, Amazon Prime, etc.
Feedback points. You can offer feedback points to encourage your customers to fill out feedback forms that build trust in the brand.
Get Points and Rewards for WooCommerce Now!
Free Points and Rewards Plugin Rewards and Rewards Plugin
3) use urgent marketing
As the word implies, " urgency " means urgency, or we can say quality when it is very important and requires immediate attention.
Urgent marketing is a strategy to show your customers that they are in short supply, grab their immediate attention and get them to make a purchase.
You must have experienced that when something is missing , they are often perceived as more valuable .
Hence, I am sure that you must have come across these phrases at least once while shopping online.
Order before it's too late
A few minutes left before the end of the seasonal sale
Last call
Hurry! Only a few pieces left
Prices rise in 4 hours 27 minutes 6 seconds.
Quite often, I bet.
These phrases have been used by all ecommerce marketers as a sales gimmick since time immemorial.
You know why?
Because it works like magic. How?
It awakens the minds of your visitors and evokes a sense of urgency that makes them sit up straight so they notice what you have to offer. Hence, they make purchasing decisions quickly.
Boost your sales with WooCommerce Sales Booster
According to Loss Aversion, urgency is a well-known psychological trick that gets people to act immediately. It is deeply rooted in our brains and is associated with FOMO (fear of missing out).
Scientifically speaking, urgency is a time-based concept that motivates us to act quickly.
As if you saw the countdown at the end of the Season Sale; Shows invoice as 2 hours: 4 minutes: 6 seconds left , hurry up to order.
Check out the image from Myntra and see how engagingly they conveyed a sense of urgency to grab the visitor's attention.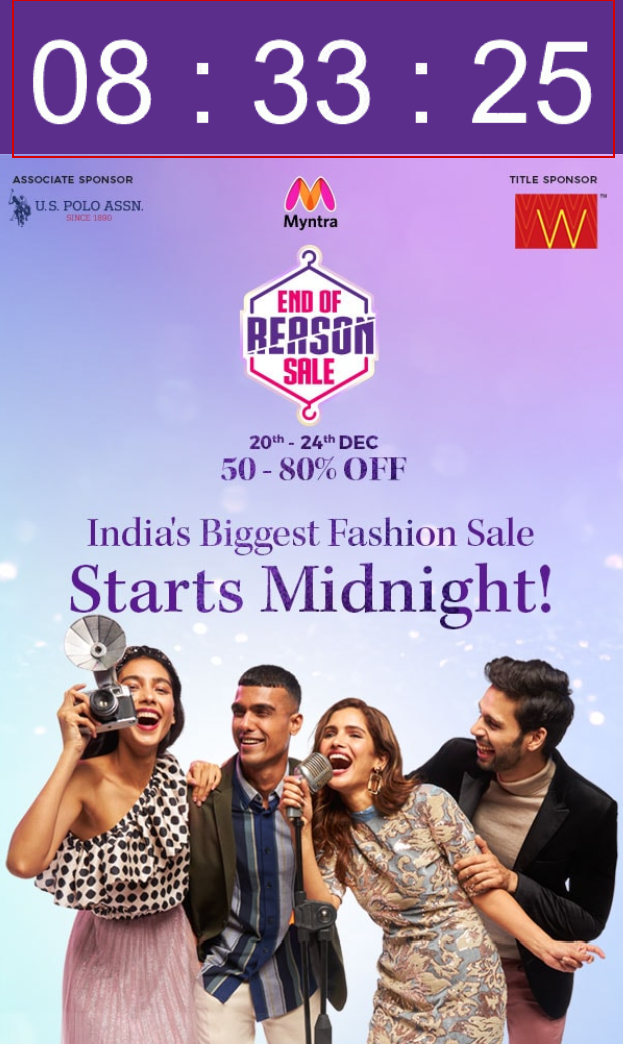 a) Demonstrate scarcity to provoke customers' minds
This is the simplest but most effective method in terms of marketing urgency .
You may have noticed that people always want products that are available in small quantities.
This is in direct connection with the "Law of Demand", which says ;
When demand is high, supply is low .
Hence, the same is true for the e-commerce marketplace.
You just need to show low inventory levels and it will give your customers a FOMO feeling.
And you know what?
It's no secret that most ecommerce businesses use these WooCommerce sales tricks just to take advantage of the urgency.
For example, see Scarcity Marketing:

b) Launching Flash sales
Offering attractive discounts is beneficial, but when you add limited time to that, people are even more interested.
Flash selling isn't very popular, but it's still an effective way to sell WooCommerce to drive more customers to your online stores.
A flash sale basically means that it flashes right in the eyes of customers, forcing them to take advantage of the offer. You can conduct flash sales on the home page of your website.
To launch flash sales, focus on both urgency and scarcity. For example, urgency will indicate a time limit, and scarcity will reflect low availability.
You can see an example from the loft here .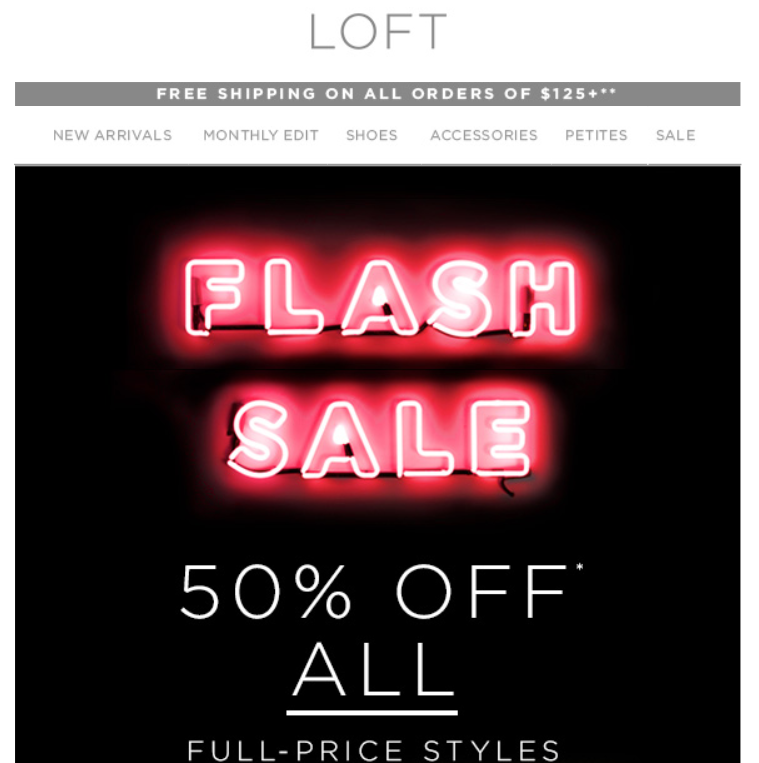 c) Countdown timer
A countdown timer is a great way to grab the attention of your customers.
This is a great way to sell WooCommerce and encourages a customer to buy a specific product over a period of time.
Note : there is a slight difference between using the countdown timer correctly and brute force. If you always use a timer to start clients, they will know what is playing there, and trust will face a major shock.
For example, check out the image of the countdown timer effect: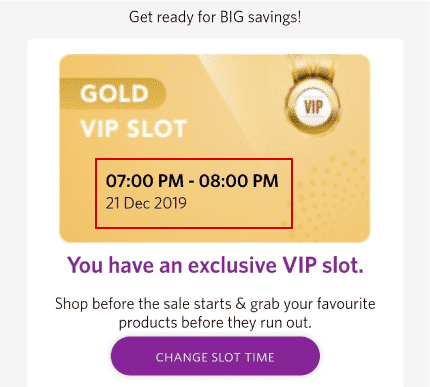 d) Limited time offers
Every business wants to make a profit, they just follow every tactic to take their business to the next level.
The Time-limited Offer is another best WooCommerce sales method that falls under the urgency of marketing to push your customers to spend more.
For example, check out the image from Amazon.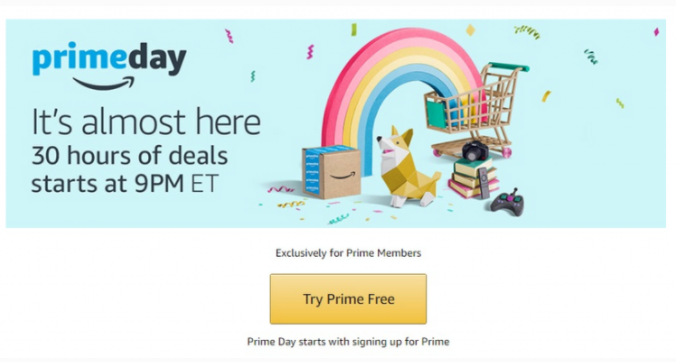 There are two headers used here:
Exclusive to Prime Members : This creates a sense of exclusivity as it indicates that only Prime members can take advantage of this. Many people may turn to Prime membership after seeing this.
Try Prime Free : A free trial gives you the option to participate in a subscription.
e) Holiday sales
This is the best way to increase your sales. Holidays and holidays are best for attracting new and returning customers.
Enjoy a special discount holiday sale and feel the magic. End-of-season Christmas and New Year sales are two suitable occasions for such promotions.
Check out the Nikaa Christmas sale.
Pretty mesmerizing creative, isn't it?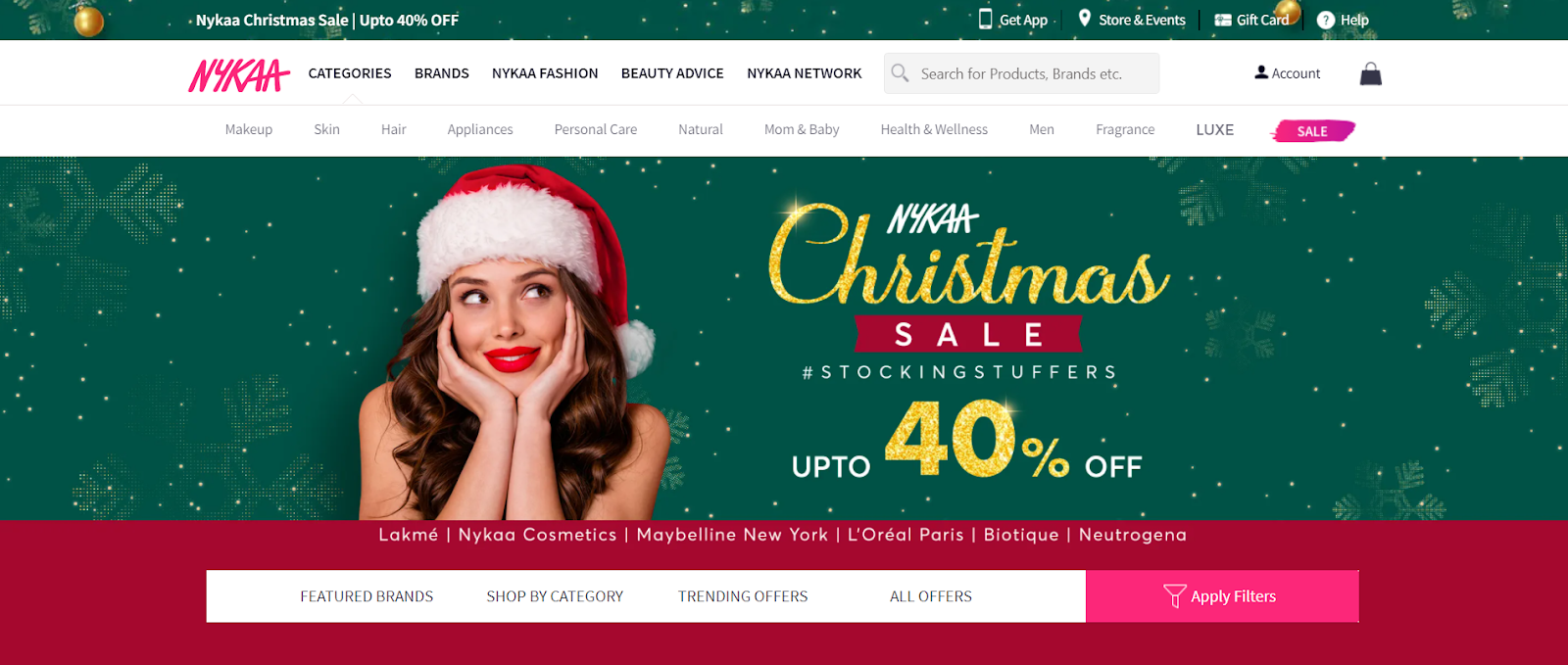 Some suggestions you can implement:
Create and design the messages you want to use to awaken your client's mind.
Use correct language, common words of urgency such as

Time limited, last time, deadline, seconds, minutes, etc.
Speed ​​- hurry up, hurry up, don't delay, etc.
Scarcity is the last chance, never again, little is left, etc.
FOMO – Price Rising, Offer Expiring, Final Call, Sale Ending Soon, Etc.

Make powerful calls to action that will get your audience to take advantage of your offer. You can use these types of words in CTA

Order now
buy now
Click for free shipping
Click to take advantage of this offer

Make it personalized, always look at your customers' recent purchase history and offer them what they want.
Use large numbers
Set the context carefully
Focus on the fastest delivery, you can interest your customers by offering them instant delivery.
Make it exclusive
Set a deadline
4) use upselling and cross-selling
Upselling means convincing your visitors to upgrade their current product with a more expensive product or add add-ons to their chosen product.
You can see an example of upselling from Amazon.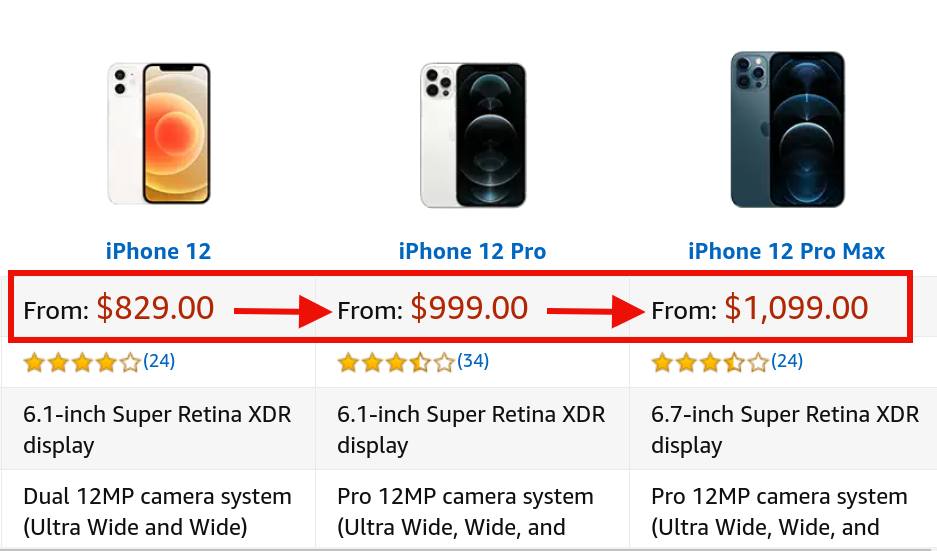 Cross-selling means offering your customers additional products related to their current purchase.
You can see the image below for defining cross-selling in action:

These are a couple of the best WooCommerce selling tips for increasing revenue when used correctly. You just need to be choosy about suggesting updated versions of your products. It should be relevant to your customer's purchase .
There are several ways to implement up-selling and cross-selling in your online stores. Here are some:
a) Product packaging
You can offer multiple products at once. This is the best cross-selling method, you have to combine related elements of a similar product and offer them to your customer.
If your customer buys a mobile phone, you can offer them a template, headphones, and other related accessories.
It can be very helpful to you if you apply it wisely.
What can you do?
You can create a set of several products together and then offer them at a discounted price. Now watch your sales.
If you want to amalgamate a select group of the best products and are using WooCommerce, you can use the Product Bundle. It is a highly flexible plugin that has been used by thousands of successful stores.
Its grouping, pricing, shipping and inventory management functions have been designed and refined over the years to provide excellent performance across a wide range.
Also, to get maximum income, promote your product on social networks and other channels.
You will soon see sales skyrocketing as you have already helped your customer choose top-notch products from your WooCommerce store.
Almost all ecommerce stores use these WooCommerce sales gimmicks to increase revenue.
You can see an example of a Burger King set of products .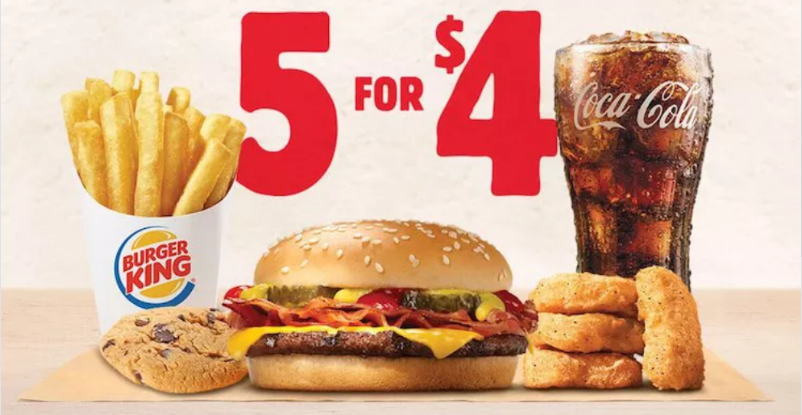 Another example of a complete set of products from MakeWebBetter.com. if you have a digital store.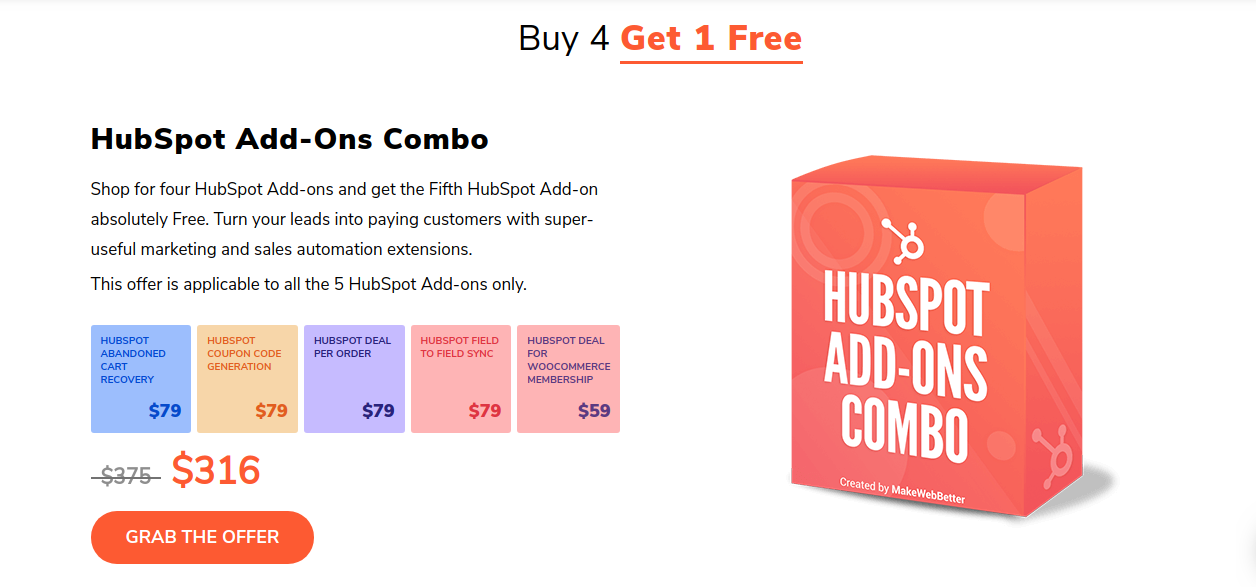 b) Most Recommended Items (you may also like)
When navigating any product pages on an e-commerce site, you must have come across this section that uses phrases such as featured products or that you might like related to your current product selection, etc.
This is an upselling tactic. They will provide you with an updated version of your current purchase in the recommended section.
You can see an example from Gucci where they provided an updated version of their item using the phrase " You might also like it . "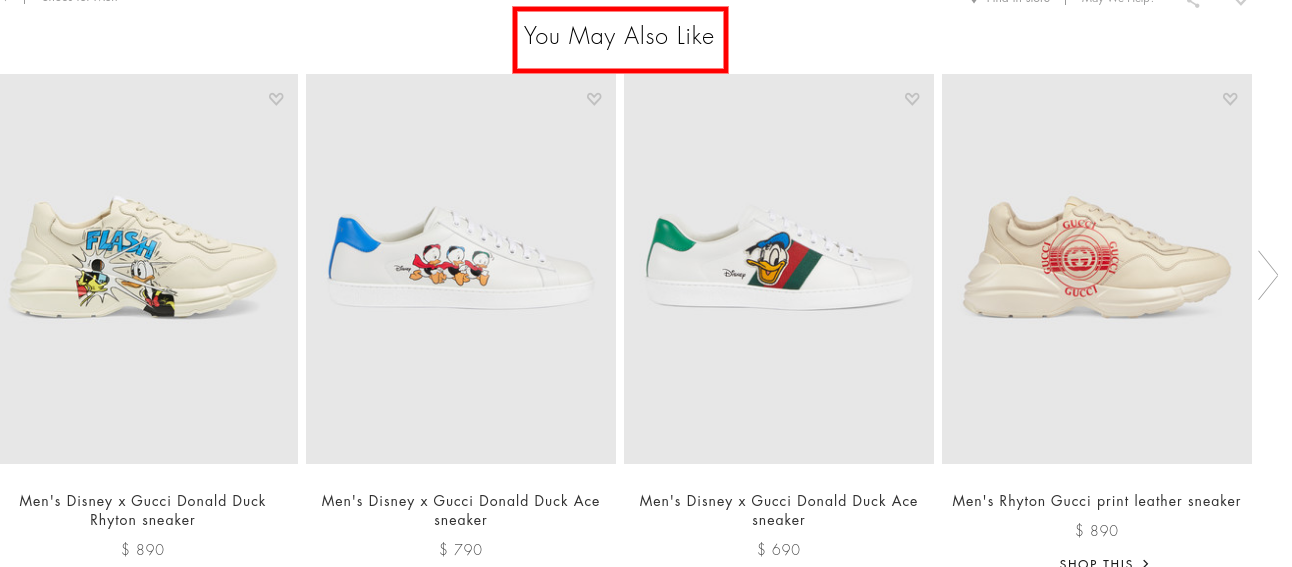 c) Proposal for additions
This is the simplest method you have come across. You just need to add a few add-ons that are associated with the items you selected at checkout and see the result.
These addons can be anything you want.
I share my own experience when I ordered a fern and petal cake as a birthday present. During the checkout, they suggested me add-ons such as a bouquet of flowers, cards, balloons, birthday hats and other decor items to give for a birthday.
I think this is the best way to grab the attention of your customers and get them to buy more at the cost of a little hassle during checkout.
See the image below from Ferns and Petals.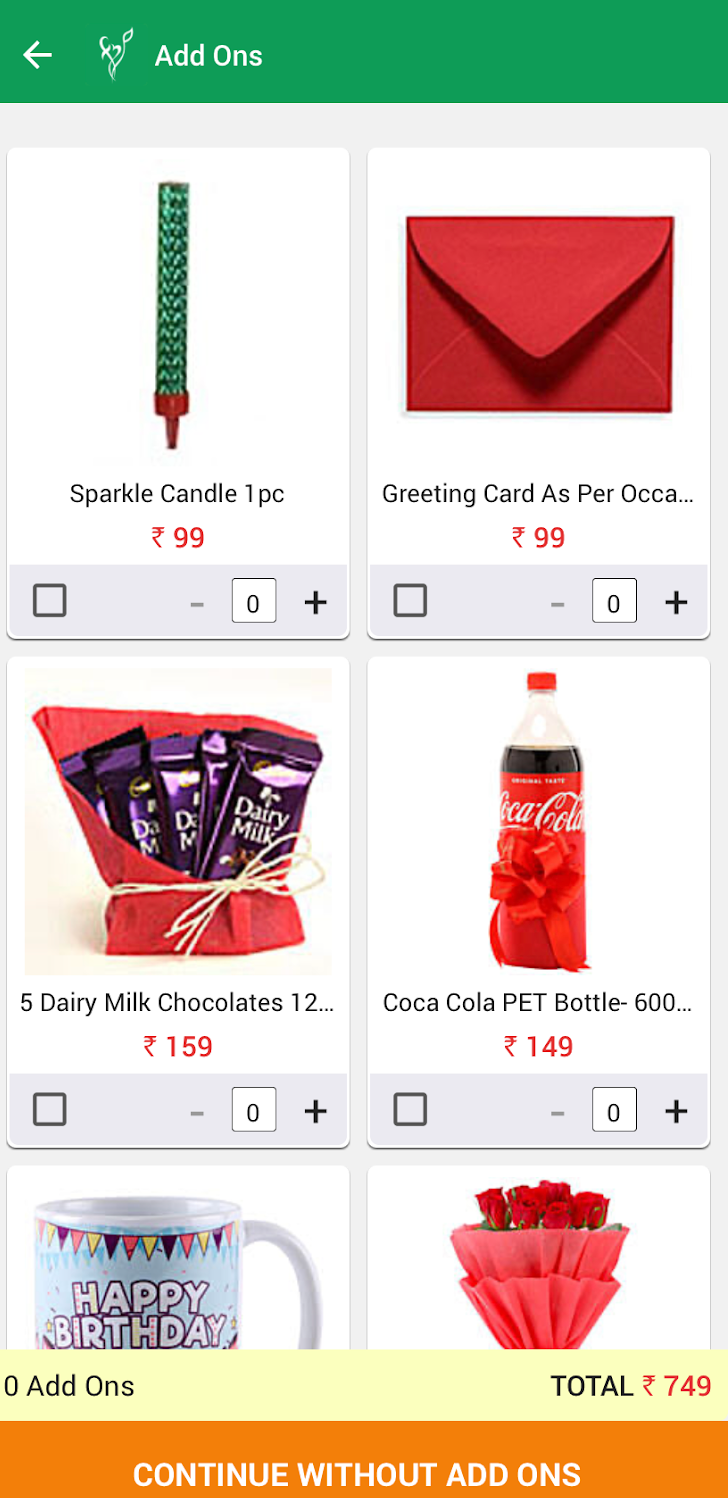 5) Offer your clients a personalized approach
"Personalization is basically the idea of ​​offering or delivering services or products that meet the needs of your customers by analyzing the customer's purchase history."
Check out these statistics to see how personalization affects your brand :
91% of consumers are more likely to purchase from brands that recognize, remember, and provide relevant suggestions and recommendations.
83% of customers are willing to share their data to provide a personalized experience.
Consumers don't want brands to determine their path; they want brands to offer experiences that help them chart their own path.
74% of respondents said they would find Live Profiles valuable if they could be used to analyze the experiences, offers and products they receive.
Consumers are 40% more likely to view featured products based on information they've shared with a brand.
After reviewing the above statistics, you should be aware of the importance of a personalized brand experience.
" Especially for you "
This is a favorite phrase that every shopper loves to hear, whether we go to an online store, for a coffee date, or something else.
We all have this craving for " attention, " and we get pleasure when someone acknowledges it.
It's the same with your clients.
When you give your customers something useful, even before they ask for it, it makes them feel like they are on the next level.
You will be surprised to know that 74% of customers will be frustrated and will abandon if the site's content turns out to be useless or uninteresting.
Let's talk about the other benefits of a personalized user experience. This increases:
Conversion rate
Visitor engagement
Customer experience
Leading generation
Improve brand perception
Shopper life in a store
e-commerce income
Increase retention
Therefore, always try to provide your clients with an individual approach.
Some suggestions you can implement
Greet customers with personalized messages
You can show how many people have brought their product, your reviews and show them in the "most popular category".
Use customer names to give them a personalized shopping experience and make them feel like the offer is just for them.

For example, you can see an example from Amazon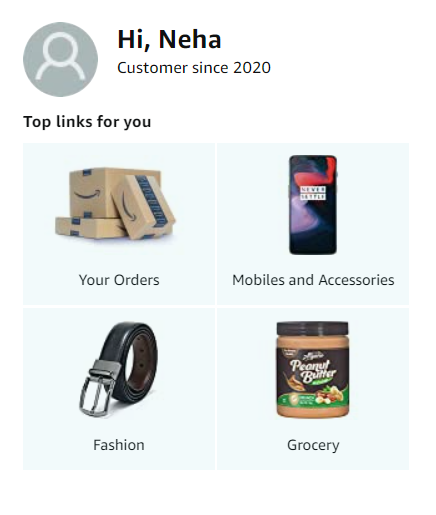 Don't confuse personalization with customization
You can add a personalized form to your home page
You can show relevant personalized products based on their recent visits, impressions, session history.
Map your buyer's journey
Use user-generated content to shorten sales cycles by offering products for cross-selling and up-selling.
Exclude contacts that are no longer in use
Set criteria for your visitors according to the number of visits
6) Use pop-ups with intent to exit
Intent to leave pop-ups are pop-ups that appear when customers are about to leave your site.
These are the simplest but smartest WooCommerce sales tricks to accelerate ecommerce store growth and retain customers who are about to leave your store.
See GIFs with pop-ups with intent to exit below.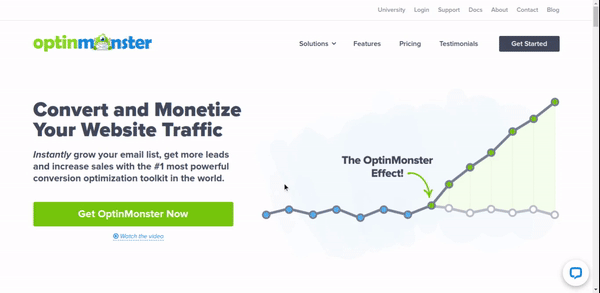 But you must be thinking.
What method can you use to stop them?
So let me tell you that you can stop them by simply offering some discounts or free shipping, free eBooks to download, asking visitors to complete a survey, listing items at their checkout, etc.
You can use exit intent pop-ups on the checkout page to reduce your cart abandonment rate.
For example, if visitors are about to leave your site leaving some items in their shopping cart with them, a pop-up window will appear reminding them of those items.
Benefits of Intent-to-Exit Popups:
This will expand your email list to help you in customer acquisition and lead management.
Boost your conversion rate
Some suggestions you can implement in WooCommerce
Use creative phrases such as " Before you leave ," " Wait ," " Don't leave yet ," " You left something ." etc.
Include bold calls to action
Focus on simple and effective popup designs
Add value that your competitors cannot provide to buyers.
Easy close button
Include free gifts
Always analyze if it works
But how do you know if it works or not?
First, use a heatmap to analyze your site
Second, determine the best discounts
Third, use the right WooCommerce marketing tools.
Finally, optimize pop-ups
7) Offer fast support
Another important WooCommerce sales trick that will be implemented in your online store to increase sales is quickly supported.
A great customer experience, a great product, and a personalized customer service are all great ways to grab a customer's attention.
But good customer service will make it perfect.
You should offer great customer service, which is quick support from the store side if some users find it difficult to navigate or shop through your online site.
"Offering fast support simply means helping your customers if they run into difficulties at any stage of the purchase."
You must have seen the chat options in most WooCommerce stores to help customers. They provide 24/7 fast support to help customers.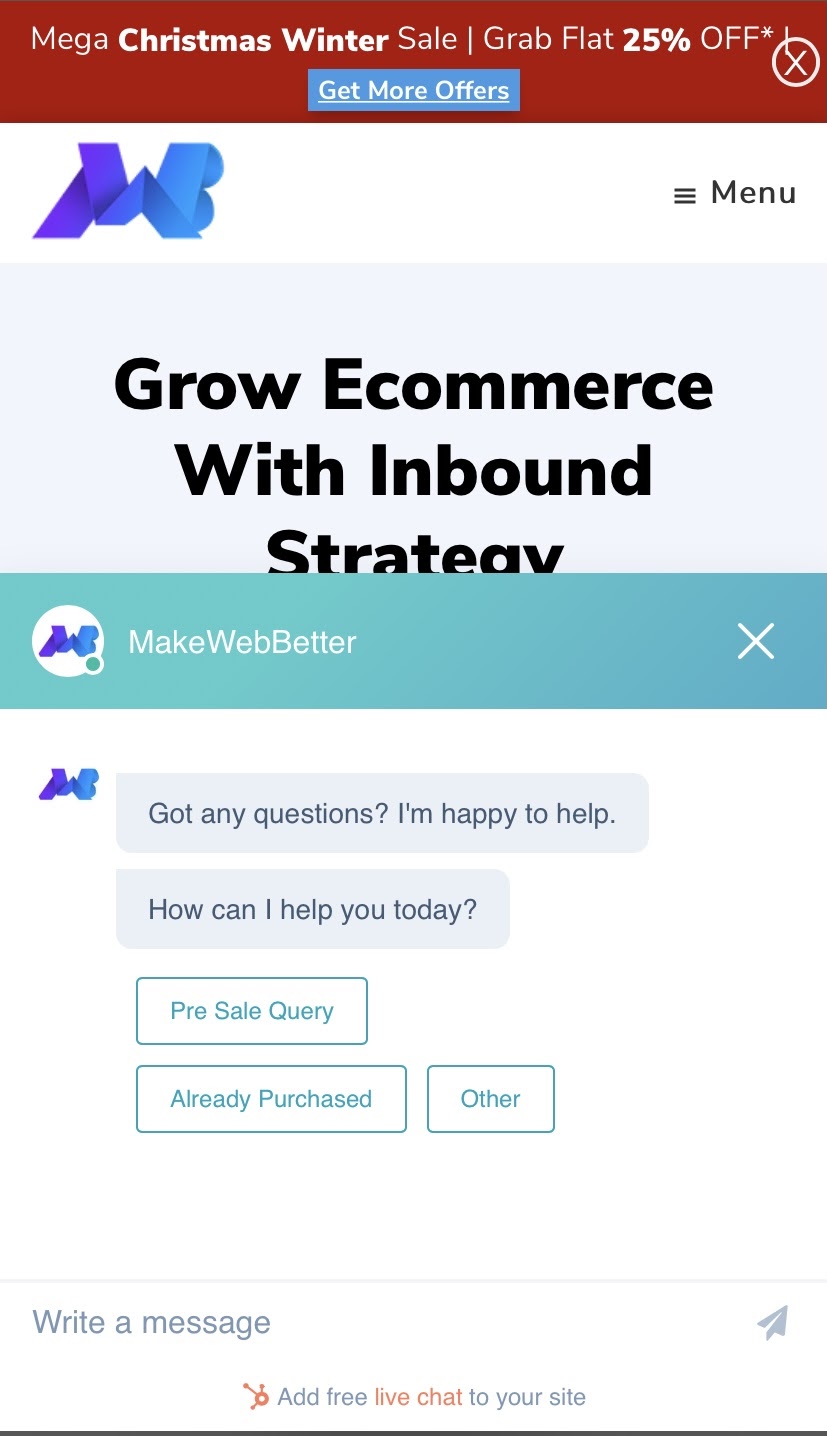 Some suggestions you can implement
Use a chat box on each page so that if the user encounters any difficulty at any stage, they can immediately ask a question.
Insert some pre-asked questions as shown in the image above (pre-sales inquiry, already purchased, etc.)
Appreciate your customers for choosing you
In addition to chatting, give the opportunity to call
Create tickets
Ways to develop an online store using messenger marketing
WooCommerce Chatbot
8) Easy offer of return and exchange
"Returns and exchanges is the process by which customers return or exchange purchased items back to the store."
According to Trueship research, over 60% of customers see if a store provides a return / refund policy before purchasing from a store.
Check out the stats below to find out the top reasons customers shop online and how important free returns and exchanges are.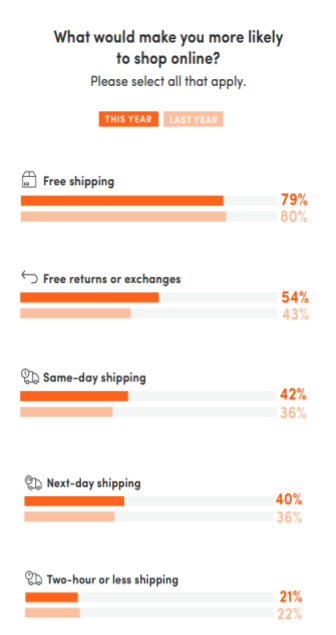 Returns and exchanges are the second reason customers shop online.
But why do they want to return and exchange goods?
Your customers want to return purchased items for a number of reasons. It could be something like that the item was delivered damaged, they ordered the wrong size, or the item didn't meet their expectations. Hence, they are asking for a refund or exchange.
You might be wondering.
Can a refund be costly for your ecommerce business?
But let me be clear, the return rate depends entirely on the type of product you are selling and your customers. Hence, if you have regular customers who shop frequently from your store, I am very confident that your return will be low.
So what do you need to do?
Just focus on building the trust of your customers. As a result, your customer will be forced to buy from your store. Above all, provide them with easy return and exchange offers that will increase the quality of service and your customers' satisfaction.
Some suggestions you can implement
Your suggestions for returns and refunds are easy to find. Add a clear CTA for it.
Set a deadline in your return and exchange policy
Simplify your return label printing
Try to re-interact with your client
Provide a partial cancellation option
Give them an honest description of the product to avoid return
Plus, WDCL provides the best RMA solution for WooCommerce stores. WooCommerce Returns & Exchanges , the best plugin that allows you to make a simple return and exchange management system filled with organized exchange, wallet, cancellation functions for your WooCommerce store.
9) Send an email to return abandoned cart visitors
"When customers add items to their cart but don't make a purchase, it's called an abandoned cart."
This WooCommerce sales method is the easiest way to attract customers and increase your WooCommerce revenue.
Send email notifications to customers who don't purchase even after adding items to their cart. Either way, contact them and make them remember that they left their purchase.
However, you can also offer interesting discount coupons that will attract your customer to make a purchase.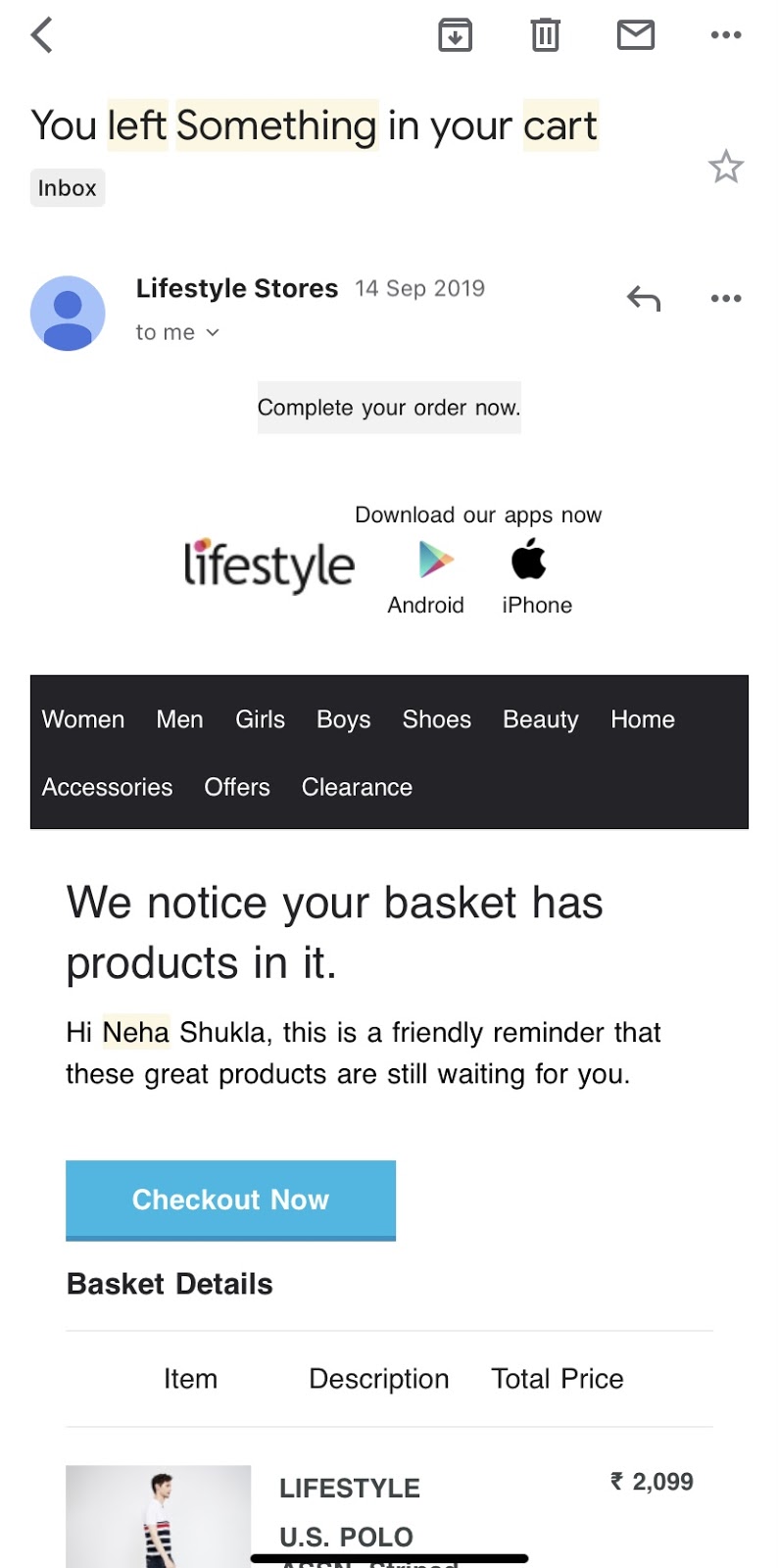 See the image above from the Lifestyle store; they sent a friendly email notification of an abandoned cart .
However, you can also use the PushEngage plugin (web push notification) to notify your customers about items left in their cart. It not only allows you to send push notifications, but it also allows you to customize your message.
Automatically send trigger emails to your subscribers
Email Automation: The Perfect Beginner's Guide
10) Provide multiple payment gateways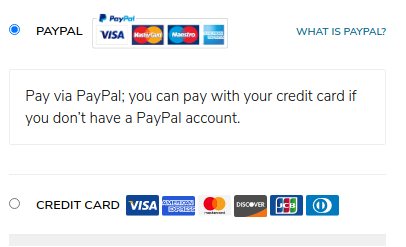 This is a major problem that every ecommerce website currently faces as it provides very few payment options. Consequently, many customers do not shop because they do not find the payment methods they want.
By providing multiple payment gateways, you remove the hurdle your customers face when closing a purchase.
By providing multiple gateways, e-commerce store owners can route the transaction gateways that work best for that particular region. As a result, your customers enjoy their work.
Various other benefits of having multiple payment gateways.
Supports business agility
Increase the flexibility of customer accounts.
Your customer will feel safe using their preferred payment gateway.
Conclusion from WooCommerce selling tips
WooCommerce is a great platform for building ecommerce stores. Hence, after reading the entire article, you should be aware of the listed WooCommerce sales tricks. Therefore, by implementing them into your online store, you can see huge growth in your sales and income.
If you have an online store, you should be aware of the current WooCommerce marketing tips. Developing effective WooCommerce marketing hacks for your online store requires knowledge of the statistics and behavior of your customers.
What's more, I hope this article helps you achieve your business and customer goals, and you're sure to find the answer to the strategy you want to implement in your WooCommerce store.