Gentle and rhythmic stroking of a baby's body using hands is termed as Baby Massage. Using oils or a moisturizer ameliorates the massaging by making gliding of hands on the baby's skin smoothly. Massaging an infant baby helps manipulate ankles, wrists as well as fingers. The soothing touch of your hands stimulates the production of oxytocin in babies that is a feel-good hormone. Regular baby massages offers umpteen benefits.
Each time you massage your baby, it has following impacts on the child:
Infant feels more nurtured and loved resulting in strengthening the pious bond two of you share with your calming touch.
Relaxes the baby thereby promoting better sleep patterns.
Health benefits of baby massage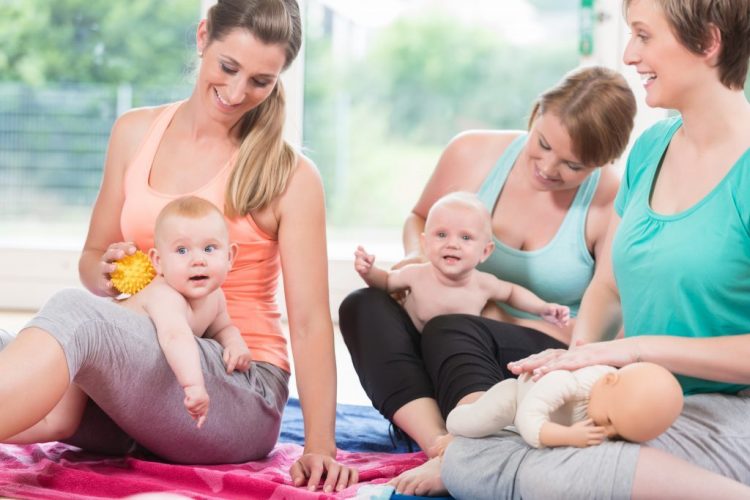 International Association of Infant Massage (IAIM) claims that baby massage stimulates the circulatory as well as digestive systems of the baby. This further helps the infant get rid of problems like gas, cramps, colic and constipation.
Massages help the baby body ease the muscular tension and growing pains.
It helps the baby get rid of teething discomfort and respond to the pain and stress more calmly.
Massaging the preterm infant stimulates growth.
Improves weight gain, especially if you use essential oils.
Massage stimulates the vagus nerve, the key nerve connecting the brain with vital parts of the body, particularly the stomach.
Stimulating the vagus nerve via massage improves digestion as well as bowel movement, further promoting weight gain.
Results in comparatively heart rate.
Stabilizes brain activity promoting the development of the brain at a normal level.
On baby's birth, the pediatrician notes three things: infant's length, weight, and head circumference. Thereafter, each time you visit the doctor, he measures the same three parameters analyzing if the growth is proper or not and makes relevant changes on the growth chart. A growth chart lets your pediatrician trace the growth and development of the infant to determine if it is normal. Unlike height and weight for which we have no ideal numbers, the growth of an infant can be determined to be normal via a specified growth pattern. However, you can track the ideal height and weight too by matching it to the growth pattern. These growth patterns vary for boys and girls owing to the fact that boys are slightly heavier as well as taller than girls varying the growth patterns.
Growth and Development chart for boys and girls
The growth chart highlights measurement ranges between the 3rd and 97th percentile based on WHO growth standards for baby boys and baby girls. Check the growth chart to see if your kid fits into the range assuring the baby's normal growth relevant to the age.
Growth Chart for Baby Girl (0- 12 months)
| | | | |
| --- | --- | --- | --- |
| Months | Length (cm)3rd to 97th percentile | Weight (kg)3rd to 97th percentile | Head circumference (cm)3rd to 97th percentile |
|            0 | 45.6 – 52.7 | 2.4 – 4.2 | 31.7 – 36.1 |
|            1 | 50.0 – 57.4 | 3.2 – 5.4 | 34.3 – 38.8 |
|            2 | 53.2 – 60.9 | 4.0 – 6.5 | 36.0 – 40.5 |
|            3 | 55.8 – 63.8 | 4.6 – 7.4 | 37.2 – 41 |
|            4 | 58.0 – 66.2 | 5.1 – 8.1 | 38.2-40 |
|            5 | 59.9 – 68.2 | 5.5 – 8.7 | 39.0 – 43.9 |
|            6 | 61.5 – 70.0 | 5.8 – 9.2 | 39.7 – 44.6 |
|            7 | 62.9 – 71.6 | 6.1 – 9.6 | 40.4 – 45.3 |
|           8 | 64.3 – 73.2 | 6.3 – 10.0 | 40.9 – 45.9 |
|           9 | 65.6 – 74.7 | 6.6 – 10.4 | 41.3 – 46.3 |
|          10 | 68.0 – 77.5 | 6.8 – 10.7 | 41.7 – 46.8 |
|          11 | 68.0 – 77.5 | 7.0 – 11.0 | 42.0 – 47.1 |
|          12 | 69.2 –  78.9 | 7.1 – 11.3 | 42.3 – 47.5 |
Growth Chart for Baby Boy (0- 12 months)
Months
Length (cm)3rd to 97th percentile
Weight (kg)3rd to 97th percentile
Head circumference (cm)

3rd to 97th percentile

              0
46.3 – 53.4
2.5 – 4.3
32.1 – 36.9
              1
51.1 – 58.4
3.4 – 5.7
35.1 – 39.5
              2
54.7 – 62.2
4.4 – 7.0
36.9 – 41.3
              3
57.6 – 65.3
5.1 – 7.9
38.3 – 42.7
              4
60.0 – 67.8
5.6 – 8.6
39.4 – 43.9
              5
61.9 – 69.9
6.1 – 9.2
40.3 – 44.8
              6
63.6 – 71.6
6.4 – 9.7
41.0 – 45.6
              7
65.1 – 73.2
6.7 – 10.2
41.7 – 46.3
             8
66.5 – 74.7
7.0 – 10.5
42.2 – 46.9
             9
67.7 – 76.2
7.2 – 10.9
42.6 – 47.4
            10
69.0 – 77.6
7.5 – 11.2
43.0 – 47.8
            11
70.2 – 78.9
7.4 – 11.5
43.4 – 48.2
            12
71.3 – 80.2
7.8 – 11.8
43.6 – 48.5
Source By: https://lovingparents.in/kids/kids-0-12-months/will-regular-massages-help-my-babys-growth-and-development/