Email sharing is a common approach; many people must share their emails with colleagues, bosses, friends, and family, among others. However, forwarding each email individually or sharing an email file is not a good strategy. Because of the numerous security threats, emails in these formats can be easily altered. It is preferable to encrypt and convert the email file before sharing it to ensure that the data cannot be altered. As a result, in this blog, we will show you how to Open Gmail Emails in Adobe Reader without any difficulty. After that, you can protect a transfers file with a password before sharing it.
When it comes to the best webmail service, Gmail is at the top of the list. Google's Gmail account is used by all users, from businesses to beginners, to communicate from one location to another. It provides numerous functions to users and manages their data. All mailbox data is stored in the cloud by Gmail. In some cases, however, users receive important emails and want to convert Gmail MBOX to PDF in bulk.
 Advantages of Transfering Gmail Emails to PDF
Emails and attachments can be saved.
There is no need to search for an email attachment locally.
Email security improves – PDF files can't be changed without leaving a trail.
Emails for legal work are admissible in court.
It does not require a lot of storage space.
Individual emails are simple to share.
How to Open Gmail Emails in Adobe Reader – A Step-by-Step Guide
To manually convert Gmail emails to PDF document files, follow the steps below:
 1: Sign in to your Gmail account from which you wish to save emails to PDF.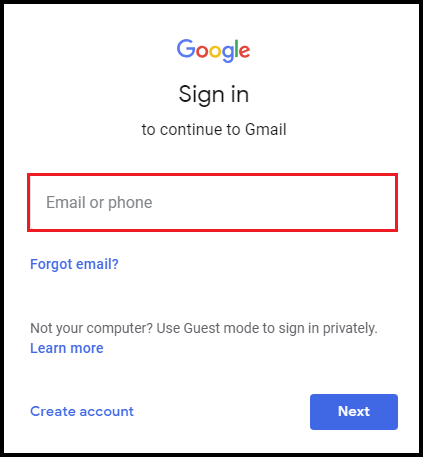 2: Open each email one at a time and click on the three vertical dots in the top right corner.
 3: From the drop-down menu, select Print.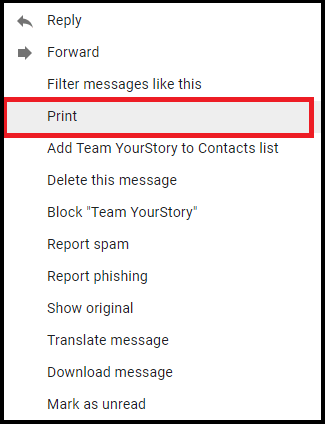 4: In the next window, select the destination option and click the "Change" button.
 5: In the Destination section, choose Save as PDF and press the Save button.
6: Navigate to the location on your system where you want to save Gmail in PDF format.
Save the pdf file locally, then navigate to the destination location and view the pdf file. To increase security, you can password-protect the PDF file before sharing it.
Limitation With Manual Method
Users can export their emails to PDF format using this method for free. However, this only converts email files, not email attachments. To save attachments, the Gmail user must open each email individually and download attachments. So, if you don't want to deal with the hassle of manually saving attachments, your only option is to use automated tools.
Although the manual steps outlined above are completely free and secure, they do not allow you to save multiple Gmail emails as PDF at the same time. This method only saves one email at a time in a PDF file. If you want to bulk export emails from Gmail to PDF, we recommend the second method described in the following section.
How to Save Gmail Emails to Portable Format with Attachments Automatically
If you don't want to go through the process of saving each email individually without attachments, you can use an automated tool. You can use an automated tool, such as Google Takeout Converter, to save all of your emails into PDF files with attachments. The software's Folder filter option can also be used to export a specific Gmail folder. Furthermore, the tool includes a plethora of additional features to aid in the export process.
This method allows you to directly export multiple emails to PDF format without losing any data. It will export Gmail emails and attachments to PDF in their original format. Furthermore, the software lets you convert specific email folders to PDF. This is a sophisticated application that does not have any file size or data loss issues when performing this task. The generated PDF file is saved with the same name as the subject of an email using this software.
Gmail Backup Software's Key Features
1. Filtering by Category and Date
2. Data export with a folder filter
3. Save the calendar, contacts, and documents to your computer.
4. Incremental export skips previously exported data. 5. Saves Gmail emails with attachments as PDF files.
6. Keep the email's integrity and attributes intact.
7. The software is available in six languages.
8. Along with that, it can convert Gmail Takeout to PST, EML, MSG, and MBOX using the same utility.
Steps to save multiple Gmail emails as Adobe Reader document
Follow the given below method to open Gmail emails in Adobe Reader,
Step 1. Install and open this tool on your Windows OS system.
Step 2. After that click on the Open option to select the data file.
Step 3. After that, click on Email Data File >> Google Takeout File >> Select File or Folder.
Step 4. This tool automatically detects the data file from your system.
Step 5. Click on the Export button and choose PDF format from the given list.
Step 6. Browse the targeted location to save the .pdf file and hit on Save button.
Here completes the process, now you can open this .pdf file on Adobe Reader and any other application that support this file format.
Why Should You Use a Different Gmail to PDF Export Solution?
All novices can use it without any assistance.
Export all Gmail emails to PDF files with attachments.
Also convert Google Takeout to CSV, PST, EML, PDF, and other file formats.
You can choose which email folders to save in a PDF file.
Date filtering allows you to convert specific periods of emails.
To remove downloaded emails from the Gmail account server, use the Delete after download feature.
An incremental Backup is an option for exporting Gmail emails that have not previously been exported.
Support Windows 10, Windows 8.1, Windows 8, Windows 7, and other versions.
If You don't have a Google Takeout file, then go through this section and archive your Gmail emails. Follow the below-given steps and save your Gmail data.
Navigate to myaccount.google.com.
Click "Manage your data & personalization" under Privacy & personalization.
Scroll all the way down to "Download or delete your data." Select "Download your data."
It will direct you to the Google Takeout page as a result of this action. Check the box next to Gmail and any other apps you want to back up under "Select data to include." (It's worth noting that some services have "Multiple formats" buttons.) Select the format in which your data will be download by clicking on that button.) Then press the "Next step" button.
Click the arrow beneath "Delivery method" to see your options, which include emailing a download link or adding it to your Drive, Dropbox, OneDrive, or Box.
You can also select whether to export once a month or every two months (for up to a year), as well as the type of file and the maximum file size. (If the file size exceed your limit, it will be split into multiple flies; files larger than 2GB will use the zip64 compression format.) After you've finished making your choices, click "Create export."
Your export will begin. Be prepare and wait; it could take days to complete. You can also choose between "Cancel export" and "Create another export."
Here you get the archive file of your Gmail data. Now you can save this file into pdf format and open it on Adobe Reader or other applications that support this format. Along with that you can also import Google Takeout to Gmail Account with complete data.
Final Thought
We've covered two methods for exporting Gmail emails to PDF files in this blog. The manual solution is free, but it only saves one email at a time with no attachments. The automated solution, on the other hand, converts multiple Gmail emails with attachments to PDF files. You can test both methods and choose the best one for email protection and sharing. Use the free demo version to test the automated tool; it will export 100 Gmail emails to PDF format and download 25 items from each other category (contacts, calendar, and documents).
To Read Such More Article: Read Here..