Business
How to Successfully Manage a Hotel?
For making any traveling experience worth-while, having a comfortable hotel and accommodation plays an important role. The tourists are always in need of finding the best accommodation possible and thus they are always looking for ideal, fresh, and comfortable options for their stay. This is where the hotels can make a mark in front of the users.
Managing the hotel and its various activities of a hotel for satisfying the customers is not an easy task. Hence many hotel chains usually prefer hotel management professions holding graduation from the best institute of the hotel management or management professional holding certification of hotel management course after graduation.
It is a huge responsibility and requires the manager to pay attention to a number of things and areas. Hotels can make the use of technology along with providing the best services and operations to stay ahead in the market. Below mentioned are few points those need to verified to make sure that the hotel business works effectively and smoothly:
Relationship building:
The first and foremost thing we need to consider for ensuring the smooth operation of a hotel business is to have a strong ability to build relationships. We should make sure that consistent in building strong and transparent relationships with customers and other business associates. Maintaining a healthy relationship with customers will also help in increasing profits along with reputation.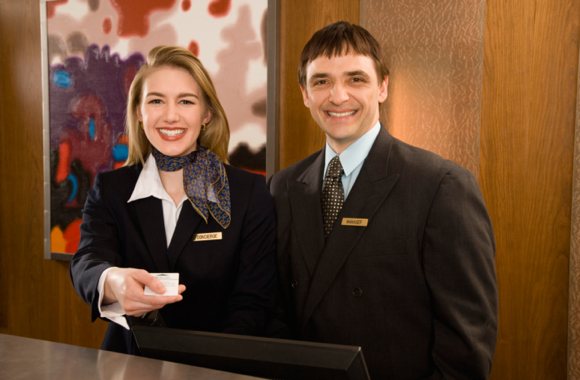 Keeping an eye on social reviews:
Along with providing desired services to our customers, it is also important to know about our reputation in this digital world. This will helps us in knowing whether all our customers are happy with our services or not and thereby we can try to improve our services. Thus analyzing all social media platforms and getting feedback will obviously secure a spot in the checklist.
Time management:
Time management is the most considerable aspect of a business. One can struggle with mess if time is not managed carefully and effectively. Hotel business includes numerous tasks but not a single operational activity. Hence we need to ensure that time is being used properly in all segments of hotel business.
Understanding customer needs:
The primary task we need to focus on is to understand the desired needs of our customers. It is important to understand the exact demands of our customers. Hence it is suggested to concentrate on their needs rather than providing them with here and their stuff. It is really appreciable if one can understand their basic needs and help them with whatever they desire.
Operational efficiency:
The primary task of any hotel manager must be checking and monitoring the operational activities of a hotel which helps in identifying flaws and shortcomings. Thus a manager has to make is it a routine to look at the efficiency of their staff in various operational activities.
Being responsive:
We need to be more responsive in the industry in order to manage our reputation in the hotel industry. Customers can feel loved only when they are heard and responded properly. Hence we need to be as quick as we can in handling their requirements and providing them with the best assistance.
Records management:
We need to maintain a record of all our customers and have to consider it as an essential activity for observing the growth of the business. We should make it our habit to maintain clear and detailed records of every detail about all customers so that we can be aware of their likes and dislikes for providing them with the best service.
Using the latest software:
To ensure that everything is doing well in the hotel business we can use the latest software available in the market. We can find many sofwares in the market which helps us with the fast and easy access to various operational needs. If you are already using certain sofwares keep an eye on the market trends and update it to the latest version for getting desired results.